Ground Cargo Transportation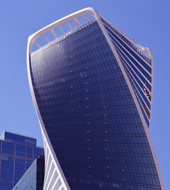 As a Non-Vessel-Operating Common Carrier (NVOCC) we provide a full set of multimodal international forwarding services in logistics. GCT is an ocean, air, rail and truck international freight forwarder. Our service portfolio includes break-bulk forwarding, warehousing, distribution, consolidation, cargo insurance, etc.
Being a successful international freight forwarder and NVOCC our professional teams are ready to provide you with all the international forwarding services and support you need. We have excellent relations all over the world with fellow freight forwarders and we are committed to finding you the highest quality and cost effective route for your cargo. Allow us to enhance your experience in freight forwarding and customer service. Please contact our sales department for friendly assistance and a quote.
Continuous staff training and development are essential components of our strategy. 
We have our own fleet of trucks for local service in Miami, Florida. Our information system parameters are modulated to allow us to provide our customers with status updates of their shipments in real-time. We provide a secure location for storage of your cargo pending its shipment to the final destination. 


Mission & Vision
Mission
Our mission is to provide the client with global transportation and logistics solutions, from anywhere in the world, thus covering all the points required for the handling of their imports, exports; with a personalized and customized service.
Vision
Our vision is to be recognized internationally as a leading company in the logistics and transport sector, by the service excellence, honesty and competitiveness that characterizes us.
Our Values
Excellence
Teamwork
Innovation
Commitment
Integrity
Quality
Infraestructure
In Miami - USA, we have our own deposit at 5 minutes from airport for the centralization and proper handling of your merchandise. Deposit Management (Warehouse Management).

Highly trained staff to provide a service with the flexibility and the agility that your businesses need.

Own offices in USA, Argentina, Costa Rica, Guatemala, Panamá, Paraguay and Uruguay.
Never say "NO" and Solutions "ALWAYS"